Why to invest in AZ Residential Investment Property
May 27, 2015 | AZ Rental Properties Investment Ideas Property Management Property Management Company Phoenix AZ
If you have been following any of the news about the strong recovery of the real estate market here in Arizona, you have heard about the number of investors putting money into rental properties. My company, KRK Realty & Management, works with many experienced individuals here in Arizona and out-of-state (California, Colorado, Illinois and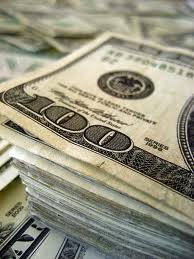 Nevada investors love Arizona investment homes) to find, purchase and manage prime investment properties.
In fact, we maintain a portfolio of properties that allow our clients to select those that best fit their portfolios and investment objectives. If you've never purchased such investment properties you may not be aware of their many advantages. I set out learning how to buy rental property more than two decades ago, and I now manage properties for my own portfolio and those of a number of clients.
A Quick Overview of How to Buy Rental Property:
With today's focus on creating diversified investment portfolios and retirement accounts, many individuals like you are also taking time to learn how to buy rental property. Our team here at KRK Realty has helped a number of first-time buyers discover the unique opportunities our fast-growing cities for potentially above-market returns in investment real estate.
You buy individual rental properties much the same way as you do your home. You determine your basic investment objectives, determine your financial position, and generally secure a mortgage on the property you select. However, there are a number of details related to investment properties that make this a different form of transaction.
Crunching the Numbers:
When you invest in rental property, your goal is all about the return, so you will probably look at homes you would never otherwise consider. This is because the economics of rental property are a bit more complex than living in a home. The details include:
Managing cash flow. We work with our clients to ensure they understand the role of cash flow and leverage. You generally want to manage your purchase so that rental income covers as much of your mortgage payment and expenses as possible.
Controlling Expenses and Maximizing Your Occupancy. One of the reasons many real estate investors choose our property management services is because of our experience and success in this area.
Seek long-term, tax-advantaged appreciation. We can explain how we work hard to help our clients see the best possible ROI with tax-deferred earnings.
 We specialize in property management and AZ residential property investments.  Give me, Kevin Kirkwood, a call and I'll be glad to introduce you to this exciting investment vehicle.